For over a century, Sunsweet has successfully sold dried fruits and juices in a retail capacity. In 2021, they decided to enter the ecommerce space for the first time in order to capitalize on Amazon business that was being lost to third party sellers. BRINK helped translate existing Sunsweet offerings from three subsidiary brands into an effective Amazon sales strategy. Today, BRINK continues to handle full account management for Sunsweet's Amazon sales, from warehouse logistics to media strategy to AISIN performance analysis and recommendations. In approximately one year, Sunsweet went from zero Amazon profits to a 6-figure run rate business that continues to grow.
3
Sunsweet Brands Added to Amazon
100%
Business Recovered From Third Party Sellers
BRINK came to us with the solid Amazon expertise that we needed to enter the ecommerce space for the first time. But perhaps even more importantly, they were able to truly integrate into our small team and manage the program from end to end so that our internal team could continue to focus on their own area of expertise — our retail strategy."
Sunsweet
Director of Marketing
Program Management and Strategy
Partner vendor identification
Warehouse and packaging logistics
Sunsweet team/vendor communication
Seller Central and Vendor Central oversight
Marketing and creative consulting
Analytics setup and optimization
CLIENT
Sunsweet was born in 1917 when a group of farmers founded the California Prune and Apricot Growers Association. Headquartered in Yuba City, California, today the company operates the largest dried fruit plant in the world.
The decision to formulate an ecommerce strategy was driven by the fact that Sunsweet competitors were already selling on Amazon, while third-party sellers were busy selling beloved Sunsweet products and cannibalizing the company's direct sales opportunities. Yet a legacy retail sales strategy does not easily translate to an Amazon strategy, and Sunsweet did not have the in-house talent necessary to formulate and execute one. They turned to BRINK to help them target new, diverse customer demographics and Amazon sales channels to take them successfully through the next 100 years.
Key Challenges
Convince key stakeholders of the value of investing in an Amazon strategy and the associated marketing budget
Devise, set up, and manage an Amazon strategy for three Sunsweet brands (Sunsweet, Function Water, and Herbal Water)
Identify ASINs (unique products/bundles) to sell on Amazon
Coordinate warehouse and packaging logistics
Oversee vendors, customer comments, fulfillment, and media strategy
Advise on marketing, creative, and associated budgets based on ongoing performance analysis
Sunsweet sent out a request for proposals and BRINK won the project. The most compelling factor was BRINK's boutique business model, which allowed dedicated members of our staff to integrate directly with Sunsweet and provide full Amazon account management as if we were a true extension of their team.
From initial strategy to vendor management to media optimization, BRINK does it all. Our Amazon strategy went from nonexistent to a steady business in just one year. We recognize that this would not have been possible without BRINK providing regular reporting and guidance and folding seamlessly into our team. They have always been staunch advocates for our needs and focus relentlessly on solutions that enable growth."
Sunsweet
Director of Marketing
At BRINK, all clients benefit from executive accountability, authentic collaboration, and a talented team that truly immerses themselves in order to activate against growth goals with unparalleled creativity and efficiency.
An Amazon ecommerce strategy was new and uncertain territory for Sunsweet, which had had such steady retail success over the decades that their marketing budget was close to zero. The first step was to help all senior stakeholders feel comfortable with the decision by conducting market analysis that justified it. The next step was a "test and learn" phase to gather transaction data, determine which products and combinations sold best on Amazon, and refine the strategy as necessary. BRINK started by setting up the Sunsweet Amazon account, creating initial packages, and securing warehouse and fulfillment details.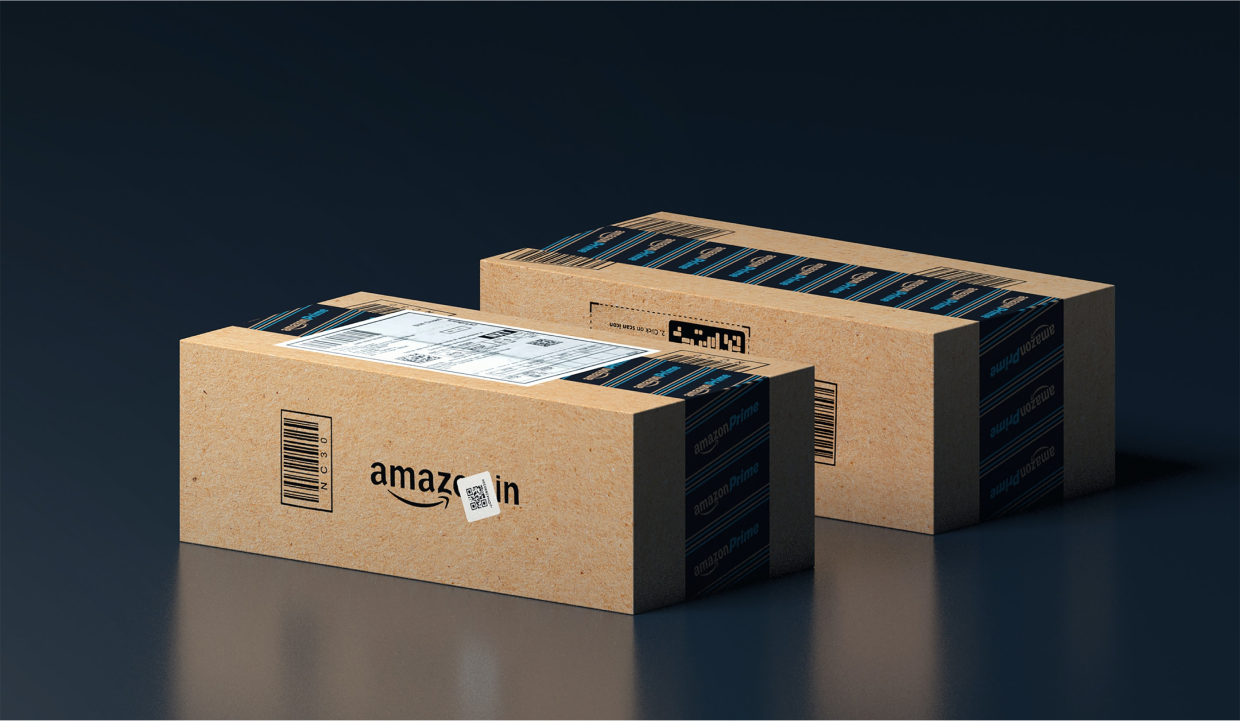 A Custom-Built Approach for Amazon
Once the initial account was activated and the test-and-learn phase was underway, BRINK's dedicated Amazon strategist ensured Sunsweet's ecommerce efforts bore fruit. A successful Amazon media strategy requires listings that are fully optimized with accurate images, comment moderation, and correct pricing and inventory details. This meant very specific marketing and creative directions sent regularly to the Sunsweet creative team, coupled with daily hands-on account management.
BRINK continues to provide full Amazon account management for Sunsweet, allowing the brand's internal team to continue to focus on the retail initiatives they do best. Monthly reporting ensures that the strategy stays fresh and optimized in terms of which products are sold and how much marketing budget is spent in order to maximize overall revenue.
Sunsweet first launched on Amazon in 2021 with 20 ASINs and now has over 50, representing all three of their brands. Today the company is capturing 100% of direct sales on Amazon that were previously lost to third-party sellers. The original goal of validating whether Amazon was a viable revenue channel has been met: In one year, Sunsweet went from zero Amazon profits to a 6-figure run rate business that continues to grow.
OTHER WORK THAT MIGHT INTEREST YOU