BMC Software needed to update their website with an enterprise-grade Adobe Marketing Cloud integration without impacting their vital public-facing customer resources. They turned to BRINK to take on technology stewardship and architect and develop a solution on a strict, sprint-based project schedule. The solution engineered by BRINK enabled BMC to not only update their Adobe platform, but also to scale the availability of marketing materials to support a wide range of audiences.  
Technology leadership and stewardship
Infrastructure and engineering
CLIENT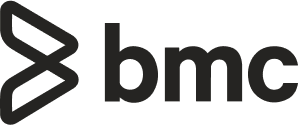 BMC Software provides IT management services that support 86% of the Forbes Global 50 and customers and partners around the world. They have been recognized as an ITSM Gartner Magic Quadrant Leader for eight years running. 
BRINK replaced an existing vendor who was leading the Adobe Experience Manager upgrade for BMC Software. This meant that BMC Software had a preexisting UI toolkit, code base, budget, and timeline that needed to be honored. Additionally, the AEM update was part of a larger program context that involved multiple teams working in parallel.  
Key Challenges
Redesign the project plan set by original vendor without impacting budget
Meet condensed timelines set by a previous vendor
Work nimbly with team members coordinating parallel workstreams
Operate within the existing AEM component structure
Leverage an existing UI toolkit and code base to meet client needs
BMC selected BRINK thanks to our team's deep expertise in Adobe Experience Manager. Also highly valued was the ability for BRINK to fold organically into BMC's operation and work strategically within a pre-defined workflow without breaking their existing cadence. 
At BRINK, all clients benefit from executive accountability, authentic collaboration, and a talented team that truly immerses themselves in order to activate against growth goals with unparalleled creativity and efficiency.
To complete the AEM upgrade, BRINK's architect, front-end developer, and back-end engineer worked together to outline an approach that would enable the launch of the public-facing BMC resource library.  
Executing Client Goals with Agility and Precision 
Newly responsible for the dev work behind the AEM upgrade, BRINK was able to walk a delicate balance between maintaining the original development goals and refining the project plan itself. This agile approach resulted in a successful AEM upgrade coupled with a new resource page that allowed BMC customers to conduct full-text and parametric searches utilizing filters for both mobile and desktop.  
The AEM upgrade and new search experience improved BMC's ability to scale their marketing materials. The end product immediately enhanced their go-to-market efforts to support various development and B2B audiences across the organization. 
In less than three months, BMC transitioned smoothly from a legacy code base to a new platform. BRINK worked collaboratively with the client's quality assurance, design, and technical leadership to deliver an enterprise-grade integration on Adobe Marketing Cloud. The entire project was conducted using agile two-week sprints that accomplished critical upgrades. These development enhancements enable BMC to better serve their customers and uphold their reputation as an industry leader.  
OTHER WORK THAT MIGHT INTEREST YOU