Capgemini targets multiple markets with innovative solutions and products that drive digital transformation. When Capgemini's European headquarters rolled out a corporate rebrand, BRINK joined forces with Capgemini North America to tailor the brand refresh to their North American audience. Working side by side with the North American marketing team, BRINK created new go-to-market assets and leveraged thoughtful positioning to help transition the original French brand across continents. Ultimately, BRINK helped Capgemini to produce everything from updated pitch decks to new trade booth activations to support a unified yet strategic global brand. As a result, Capgemini experienced quarter-over-quarter growth and was able to move quickly into markets that amplify revenue.
Working with BRINK is as seamless as working with our internal team. The team on our account is very senior and knows how to break down the process to deliver results where they matter — getting our messaging and creative in front of the right audiences to drive growth."
Capgemini
Chief Marketing Officer
Competitive/comparative analysis
Sales Enablement Activations
Internal marketing assets
Sales and business development assets
CLIENT
Capgemini is a global information technology services and consulting company headquartered in Paris, France. They have more than 300,000 employees and earn over $20 billion in annual revenue.
As a multinational brand, Capgemini needed to move quickly on the brand and marketing fronts in order to get the right message in front of the rights audiences. When a corporate rebrand was introduced by the company's French headquarters, the North American marketing team found itself modifying assets in an ad-hoc manner or relying on existing assets in an attempt to suit the new branding to their customer base. The team turned to BRINK to help develop and execute cohesive brand campaigns that speak to North American customers and allow them to swiftly activate updated digital and physical assets.
Key Challenges
Act as a true extension of the Capgemini team, collaborating directly with the North America CMO and Head of Marketing Operations
Develop a deep understanding of the Capgemini brand in order to interpret messaging and content and provide ideas for campaigns across specific geographies and vertical markets
Define and design go-to-market campaigns that Capgemini can execute seamlessly and efficiently
Produce pixel-perfect creative to support new program launches and attract the desired clients
The Capgemini North America CMO was a previous BRINK client. When he joined the Capgemini marketing team and encountered the need for agency assistance, he immediately turned to his trusted BRINK contacts. He knew that the BRINK team would jump in head first and quickly tackle any tasks that were thrown their way.
At BRINK, all clients benefit from executive accountability, authentic collaboration, and a talented team that truly immerses themselves in order to activate against growth goals with unparalleled creativity and efficiency.
Balancing Brand and Audience Expectations
To ensure success, BRINK first secured a deep understanding of Capgemini offerings and how they fit into the competitive landscape, specifically in North America. The new European brand refresh was differentiated by a colorful, fun, and playful style. The strategic goal became to retain that differentiation while modifying the playful tone to fit a more serious American professional audience.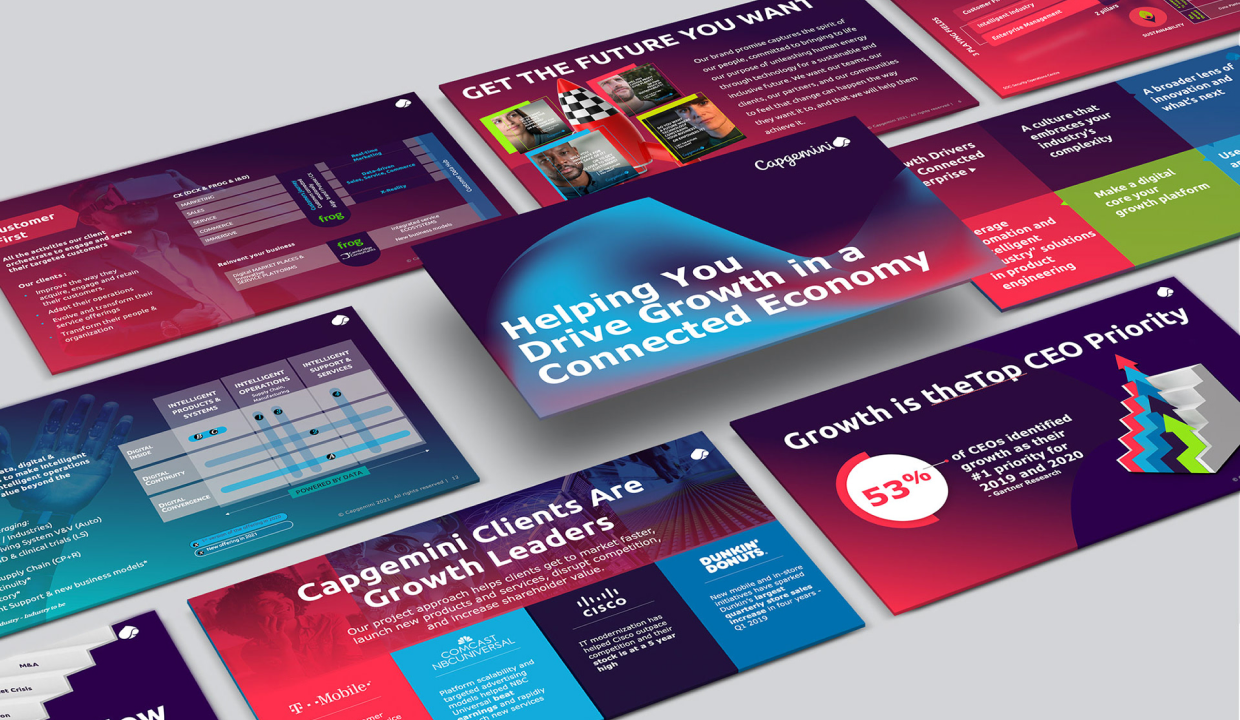 To honor the Capgemini corporate brand guidelines in ways that resonated with the North American target audience, BRINK created new marketing artifacts such as PowerPoint pitch decks that translated French content and reframed the Capgemini story for an American audience. BRINK also worked with the Capgemini Applied Innovation Exchange team in San Francisco to reposition service offerings on the AIE platform, merging Capgemini's new playful brand with a fun and engaging story for AIE, steeped in San Francisco history.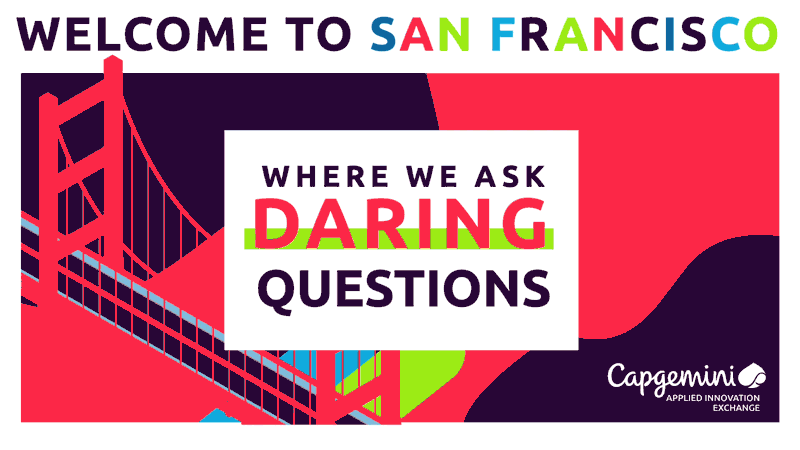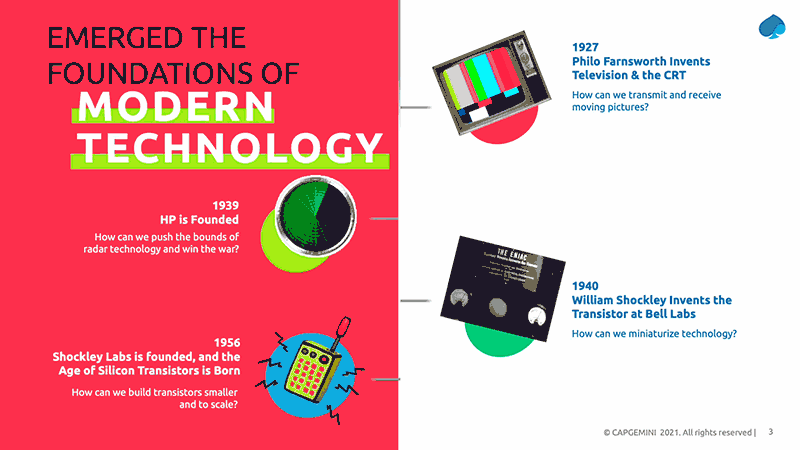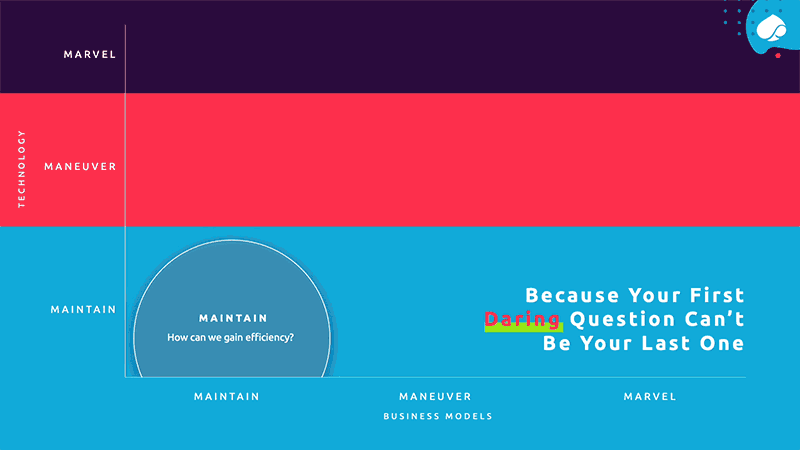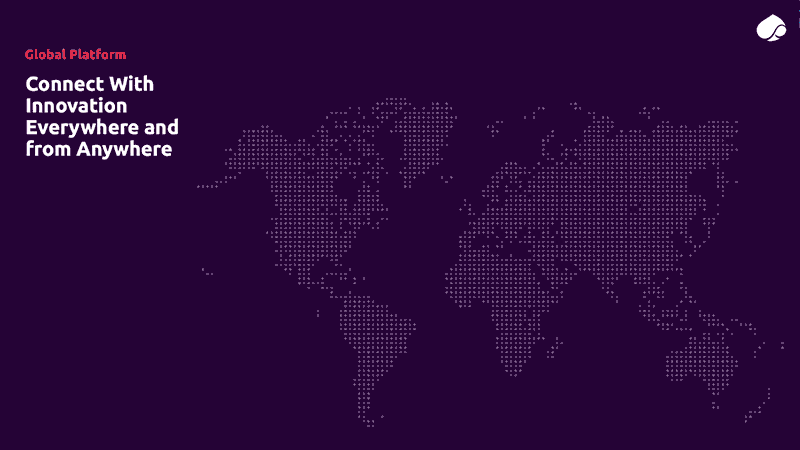 Vibrant, Differentiated Assets for Every Occasion
New messaging and a refined aesthetic came to life in the form of hundreds of assets that fit under the Capgemini creative umbrella and remained true to the target market. New photography lent a more professional and subdued look and feel — instead of classic European images of professionals skateboarding or scootering to work, new imagery was created that was less casual yet still vibrant and differentiated. Meanwhile, a new trade booth activation ensured that the refreshed branding was carried to in-person career fairs and conferences.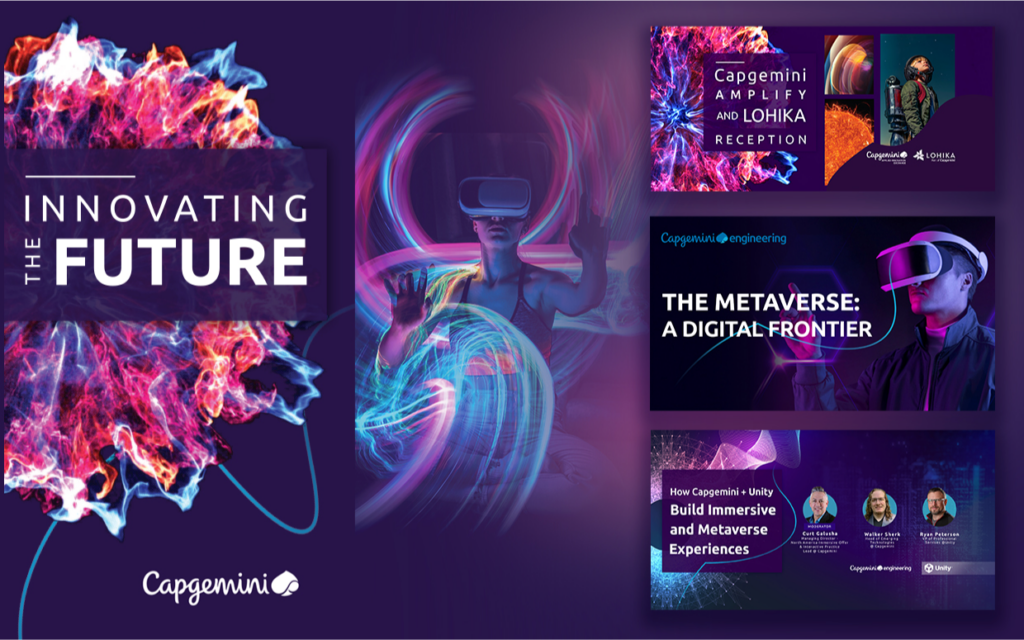 The work completed set a new foundation for how Capgemini North American branding would look and feel. New brand activations and assets stayed true to the Capgemini corporate brand while ensuring a durable go-to-market strategy in the North American market. Instead of ad-hoc modifications of European assets, Capgemini was equipped with fresh assets that were on brand for their target audience. New processes put in place by BRINK expedited the delivery timeframe for creative assets, supporting overall growth.
BRINK and Capgemini worked together for 24 months across eight verticals and several solutions areas. Capgemini gained the ability to scale brand, creative, and marketing campaigns quickly while minimizing their internal investment. As a result, Capgemini continues to experience quarter-over-quarter growth and has been able to move quickly into markets that amplify revenue.
OTHER WORK THAT MIGHT INTEREST YOU