MAJESTY Golf desired increased traction in North America and hired BRINK to help them develop a solution that would scale. Brand, design, and platform were integrated from the start while leveraging a customer-centered approach. The result was a global website platform that could be easily used and maintained by various MAJESTY teams. A module-based WordPress platform further allowed for live customer research and quick, cost-efficient pivots as MAJESTY learned more about local markets.
BRINK was able to work with us within our timeline, budget, and scope to produce our new direct-to-customer roadmap and activate digital programs at scale — and do it effectively."
MAJESTY Golf
Brand Lead

Technology Evaluation and Platform Selection
Content requirements analysis
Technology stack selection
Website Redesign and Build
Analytics setup and optimization
Voice and tone guidelines
Editorial style guidelines
Task and workstream management
CLIENT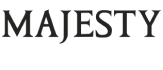 MAJESTY Golf is a Japanese luxury consumer golf brand with a long and storied history. Meticulous Japanese craftsmanship results in golf clubs that combine beauty and performance. The artisanal clubs are inspired by a sense of harmony between golfers and their surroundings and are among the finest in the world.
Renowned in Japan as a luxury brand, MAJESTY Golf was relatively unknown in the U.S. market. They needed to develop a dedicated North American strategy and launch a website to engage avid American golfers. BRINK took a customer-led approach to the brand re-design and launched the website in separate modules that allowed MAJESTY to learn about local markets and refine their strategy accordingly.
Key Challenges
Translate MAJESTY Golf's prized luxury offerings to the North American market
Develop a dedicated brand strategy catered to the perspective of North American golfers
Revamp existing creative identity, positioning, and content
Launch a new website and customer experiences quickly and effectively
Integrate, monitor, and optimize enterprise analytics
While intent on moving into the North American market, MAJESTY needed an agency partner who would deeply respect their budget and timeline. They looked to BRINK to come up with creative and effective solutions that would drive real results — while respecting the project scope.
At BRINK, all clients benefit from executive accountability, authentic collaboration, and a talented team that truly immerses themselves in order to activate against growth goals with unparalleled creativity and efficiency.
To unlock the potential of MAJESTY in the North American market, BRINK undertook deep customer research with the goal of understanding the messages and strategies that would resonate with American golfers. From there, BRINK developed new customer personas to guide the work that followed.
Developing clear personas helped BRINK to put together a clear DTC customer roadmap. Prospective customers would need to be guided from initial brand awareness to final purchase. Branding, design, and website CX would need to come together to support the customer journey.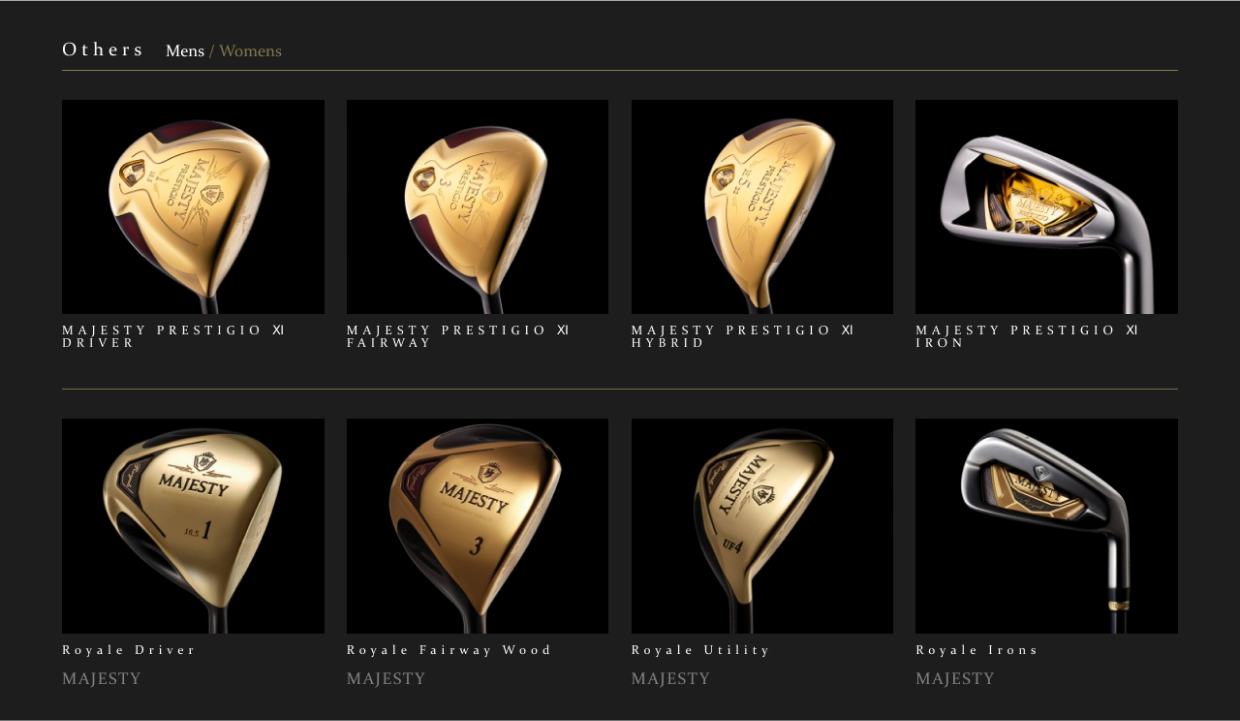 Tailoring Luxury Products to a North American Audience
The discovery phase revealed that to successfully speak to North American golfers, MAJESTY needed to be positioned as not just a luxury brand, but also an approachable and accessible one. In Japan, there is high demand for luxury golf equipment and apparel from golfers of all skill levels. In North America, MAJESTY needed to communicate the value of their products to an audience that prioritizes skill over status.
The new website features stunning images of Japanese craftsmanship coupled with engaging video content featuring the target MAJESTY customer — those who appreciate the finer things in life. The aspirational aesthetic is tempered with clear and concise product information that conveys the deep history and premium quality of MAJESTY products.
Internal Functionality Meets External Customization
Ultimately BRINK designed a mobile-friendly website that brought together the best of internal functionality and user experience. A WordPress website made content supremely accessible for internal MAJESTY team members, while also allowing for ongoing customization based on use analytics.
BRINK brought to life a defined brand, focused strategy, and compelling website that positioned MAJESTY as a new and successful entrant to the North American luxury golf market. New sales of high-end golf clubs, balls, and accessories immediately impacted the financial bottom line, while an efficient, scalable platform allowed for a cost-effective upfront investment. Upon completion of the new website, BRINK continued to work with MAJESTY to expand into content, CRM integration, and customer experience enhancement to further amplify brand recognition and revenue.
OTHER WORK THAT MIGHT INTEREST YOU