indie Semiconductor was ready to jumpstart their digital presence with a website that would function as a growth accelerator on a global scale. BRINK took on the challenge of capturing both qualitative and quantitative measures that would allow them to recommend the right platform to support the growing company's ambitious goals. The result was a digital experience platform (DXP) recommendation designed to support the indie digital ecosystem both today and tomorrow.   
1
Final DXP Recommendation
The BRINK team was invaluable when it came to conducting semiconductor market research, understanding our company's pain points and goals, and recommending a new website platform. Their collaborative approach and expert thinking around our technical needs enhanced our website strategy and propelled us forward."
indie Semiconductor
Senior VP of Global Corporate Communications
CLIENT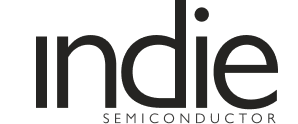 indie Semiconductor is a rapidly growing public company focused on the automotive industry with a global footprint and key relationships with many leading automotive Tier 1 and OEM customers. Today they are empowering the autotech revolution with next generation automotive semiconductors and software platforms.
Firmly committed to trailblazing automotive semiconductor technology, indie Semiconductor recognized that their website had limited functionality and was unable to scale to meet changing business needs. They desired a new digital experience platform that would support customer, investor, and internal content and relationships alike. Ultimately, the platform selected would need to be capable of supporting features that would attract new business leads and employee talent and position indie as a clear automotive industry leader. 
Key Challenges
Unify and define internal stakeholder pain points and vision
Conduct competitive analysis to identify gaps and opportunities
Outline technical requirements and vet potential vendors
Conceptualize platform design from a UX standpoint and make a final recommendation
The Senior VP of Global Corporate Communications at indie Semiconductor had previously worked with the BRINK team while she was employed at Skyworks Solutions, a fellow semiconductor company. When a website platform audit revealed the current platform's shortcomings, she immediately turned to her previous trusted partners at BRINK.  
I've worked with the BRINK team across multiple companies, and they deliver stellar results every time. Working with them to audit indie Semiconductor's website platform options was no different. Not only does BRINK have a deep understanding of the semiconductor industry, but they don't rest until they've understood the root problems and identified the best digital solutions."
indie Semiconductor
Senior VP of Global Corporate Communications
At BRINK, all clients benefit from executive accountability, authentic collaboration, and a talented team that truly immerses themselves in order to activate against growth goals with unparalleled creativity and efficiency.
The first step was to dive into the minds of internal indie stakeholders to capture an accurate view of both their current pain points and vision for the future. Thirty-six stakeholders were interviewed and surveyed over the course of two weeks to align on a clear path forward. Next, a targeted evaluation of six key competitor websites uncovered additional gaps and opportunities.  
With goals clearly defined, BRINK moved out to outlining the core MVP technical requirements for a new platform. BRINK recommended that indie move away from open-source systems where multiple SLAs, plugins, and third parties need to be orchestrated to drive scale in favor of an all-inclusive platform that would offer personalization, multilingual capabilities, and a future state of commerce. A technical scorecard system enabled a large group of vendors to be narrowed down to four final candidates. 
Next came the need to further conceptualize the ideal platform design. The new website would need to support robust content such as tutorials, user manuals, and demos showing the indie Semiconductor products in action. It would also need to support a job portal and back-end applicant tracking system. Most importantly, it would need to be scalable and easy to navigate for external and internal users alike. 
BRINK ultimately identified Sitecore as the vendor that would allow indie to succeed thanks to multi-site capabilities, layout elasticity, flexible renderings, and robust search functionality. The final recommendation provided indie with both a thorough understanding of what a successful DXP looked like and a clear path forward. The client was thrilled with the solution BRINK identified and was left primed to launch a DXP that would unify business, products, and technology in service of driving future scale. 
OTHER WORK THAT MIGHT INTEREST YOU