When New Relic required critical updates to their technical infrastructure, they turned to BRINK to strategize and execute a solution. Well versed in Adobe — the platform supporting New Relic's website — BRINK was able to apply deep subject matter expertise to bring together complex technical elements and multiple vendors. Thorough solution architecture, front-end development, back-end engineering, and quality assurance ensured that New Relic's technology and content were migrated to an up-to-date Adobe Experience Manager platform that could support the company's enterprise customers for years to come.  
Technology leadership and stewardship
Infrastructure and engineering
CLIENT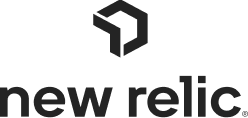 New Relic provides a cloud-based platform that delivers real-time insights for the modern enterprise. Thanks to their ability to unlock full-stack observability in one convenient platform, New Relic is where cutting-edge dev, ops, security, and business teams go to solve software–performance problems using data.  
New Relic was supporting enterprise clients with a combination of legacy Adobe and Ruby on Rails. In order to continue to seamlessly support their customers, New Relic found themselves in a situation where they desperately needed increased technical features and a complete content migration to the latest Adobe Experience Manager (AEM) release. With a tight deadline and no Adobe experts in house, New Relic turned to BRINK to function as the technical lead in a sprint-based project format.  
Key Challenges
Conduct a migration from multiple legacy software packages to the newest release of AEM
Work as the technical lead to coordinate multiple technology vendors
Enhance the complex design and technical specifications that support New Relic's operations
Adhere to a strict sprint-based schedule requiring disciplined use of time management
BRINK was selected for this project due to our specific expertise in Adobe Experience Manager. New Relic did not have the internal bandwidth or skillset to engineer a solution in the time required. They recognized that BRINK's agile team possessed a unique ability to adhere to tight deadlines while leading the charge for strategic technology selection, solution architecture, and implementation.  
At BRINK, all clients benefit from executive accountability, authentic collaboration, and a talented team that truly immerses themselves in order to activate against growth goals with unparalleled creativity and efficiency.
New Relic approached BRINK with an initial solution in mind, but it was deemed not feasible. BRINK quickly jumped into action to architect an Adobe solution that would do the job. To deploy that solution, a complex strategy and roadmap were required. BRINK needed to define key integration points between multiple technical platforms and synchronize the key contacts responsible.
A Seamless Content Migration  
Once the new platform was ready, a content migration strategy was necessary to ensure that New Relic customers did not lose access to key information. Throughout all of this, BRINK's primary objective was to balance technical feature development with big-picture business needs so that both remained in harmony.  
Robust Resources in Record Time  
Once a strategic solution was identified, a high level of technical leadership and structured sprint planning was needed to meet timelines across all workstreams. BRINK oversaw front-end development, back-end engineering, and quality assurance for the technical releases required by the New Relic Adobe enhancement. A robust back-end architecture brought front end components to life, such as a robust customer search functionality that allowed customers to access articles, cases studies, data sheets, and more within a resource library sortable by content type, product type, and topic. 
Enhancing technology components and migrating content ultimately allowed New Relic's operations to be fully supported by the new version of Adobe Experience Manager. This newest AEM release allowed New Relic to properly scale their library of customer resources to support current and future customers.  
Thanks to meticulous planning and collaborative implementation, BRINK successfully optimized Adobe Experience Manager capabilities for New Relic. The launch date was met and the new release of AEM ensured that New Relic customers could be supported without lag time or technical malfunctions. Meanwhile, a combination of automated migration scripts and manual migration ensured that content was fully available to customers and capable of future support at scale.  
OTHER WORK THAT MIGHT INTEREST YOU