By Dan Williams
Dan Williams is the CEO and founder of BRINK Interactive. With 25+ years of agency experience under his belt, he is passionate about building client relationships and strategies that drive brands forward.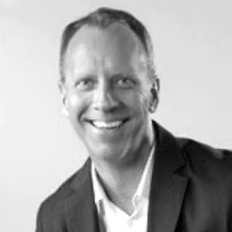 Are you looking for the right digital agency? You might be asking the wrong questions. 
As your brand or company grows, you inevitably reach a digital inflection point. You know it's time to take action—or risk falling behind. 
Most in-house teams simply don't have the bandwidth or skills to tackle large digital transformation initiatives from the top down: from discovery to strategy to implementation or development and beyond.  
That's where digital agencies can come in to save the day. But agencies are far from one-size-fits-all. There is a wide variety of agency types to choose from, and partnering with an agency that's not a good fit can lead to costly detours and roadblocks.  
To make sure your agency pick results in true ROI, you need to ask the right questions.  
The Basic Background Check: Standard Questions to Consider
Perhaps you laid out your company's needs in a formal RFP, or maybe you met a digital agency through a referral and started out by grabbing a literal drink. Likely a prescribed approach or point of view was presented, or a meet-and-greet process occurred with your top agency choices.  
These steps always help you get to know potential agencies better, and answer table stakes questions like: 
Who have you worked with in the past within our vertical or similar business model?

 

Can you show examples of past project deliverables? 

 

What success have you had with businesses like ours?

 

What is your discovery process for getting to know us?

 
We get it: it can be an exhausting process. At some point, you just need to combine the answers you get with the personal connection you feel and make a decision. But make sure to ask the right questions, first.  
Finding the Right Agency Partner: 5 Questions that Dive Deeper
Here at BRINK, we think hard about the client-agency question from the other side of the fence. Here are the top five questions we recommend asking.  

Going beyond surface-level questions will help give you the confidence that you are partnering with an agency that won't just complete your project, but execute it in a timely and enjoyable fashion. 
1. Where does your company's investment fit within the agency's total revenue size?
This is possibly the most important question you can ask an agency—and we estimate that only five percent of companies do so.

Both clients and agencies care deeply about revenue. If the amount you are spending on your project is the equivalent of "small potatoes" to your agency, you can assume that you will not be receiving their undivided attention.

If you're a client wanting to engage a new agency and your spend is less than 10% of the agency's revenue, you're probably not going to get a whole lot of love. You may end up on an agency dashboard somewhere. You may even get good work. But you're not going to get executive attention.

In other words, your budget won't guarantee that service will be good or bad, but if you work with an agency that considers you a smaller fish, you will likely not be their first priority.

If you've never even considered asking an agency this question, you're not alone.

Clients often have not been advised to ask this question, but ultimately the mutual value of your partnership comes down to revenue. That's why revenue should be the leading question you ask, because everything ladders up from there.
2. Who will be on your project team?
Many agencies woo clients with a beautiful deck and pitch that has been orchestrated by the "A Team" —the best and brightest thinkers that the agency has to offer. 
The initial dog and pony show can leave everything looking rosy: The agency has the right capabilities. They have case studies in your market. They've thought through appealing points of view and solutions. They have strong creative chops.  
But who will actually be working on your project day-to-day? That's the next question to ask. 
In addition to names and titles, ask for as much information as possible such as their background, bios, and seniority level. Are you going to get a senior project manager? Are you going to get a project manager management coordinator who's two years out of school? 
At BRINK, we are fully transparent about the project team clients will be working with up front, and our goal is to form lasting relationships. But that's not the case for every agency. 
Our client Patrick Armstrong of DynaEnergetics sums it up well:  
"I was just looking at old invoices from [the last agency we worked with], and I see this long list of names. I don't know who any of those people are. They just did all this coding and engineering or design work. With BRINK, I feel like our interests are aligned. If I have anything that we need, I can call you guys directly."
Ask up front who your team will be and do as much legwork as possible to determine that they can provide the services and support you need.  
3. How does the agency overcome challenges?
Even with the best team in place, not all projects have picture-perfect trajectories. Milestones get revised. Plans get scrapped or delayed. Deadlines get missed.  

But the true problems are not the issues that arise—it's how well those challenges are anticipated and dealt with. 

That's why the next leading question to ask your agency is to have them describe a client relationship where they've had a challenge, and how they overcame it. 

Many companies get into a heated cycle of talking to agencies and get burned out along the way, because it is a long process. 

But if you really want to find the right agency partner, you need to hear in detail about the fires they've faced working for other clients, and how they put them out. The detail and depth of the answers will no doubt prove illuminating. And if you haven't already asked the agency to share client references, now is the perfect time to hear a genuine testimonial or two straight from the source.
4. How will the agency maintain communication and accountability? ​
The discussion of dealing with challenges leads directly to the next question you should ask, which is: How does the agency plan to maintain accountability and communicate on project milestones and deliverables? 

Proactive communication can solve a problem, and a lack of communication can compound it.  

A complaint we hear from clients universally is that most agencies do not communicate proactively enough or transparently enough. No client wants to hear about a delay on the agency side the day before the deadline hits. That's why getting predictive and trying to help clients get upstream of challenges is key.  

Dig into the weeds and ask the agency what their daily or weekly process is for communication up front. You may have a large project with 10-15 different work streams, and it's essential that the agency has a clear plan to report and communicate progress. 
5. Is there C-level support on both sides? ​
Speaking of progress, it simply can't happen with executive support on both sides of the aisle. 
If you don't have a C-level person, managing director, or chief digital officer staying on top of your project on the agency side, things can get lost in the fold.
Internally, you also need to ensure that your C-suite is aligned on a long-term commitment to digital progression that goes beyond the project at hand. That's because true digital excellence requires a three-year vision, not just a three-month project commitment.  
Clients need a three-to-five-year vision behind stuff, or else things just become tactical projects that don't ever succeed. C-suite accountability on the client side is important, because then you can reverse–engineer quarterly milestones and track results over time.    
Ready to Start? Determine What's Keeping Your C-Suite Up at Night
If the above conversation about the importance of having a long-term digital vision made you want to stop and go back to square one, don't worry. 

Start by gathering the entire executive team in one room and asking them questions like: 
What problems are keeping you awake at night?

 

What is your definition of digital transformation?

 

 

What is your definition of customer experience? 

 
You may get a different answer from every single stakeholder in the room, and that's ok. That's when you can loop in an agency partner to drill down with clarifying questions, align on a strategy, and set out a roadmap.  

At BRINK, we have the integrated expertise that allows us to provide a bigger point of view, taking clients from initial strategy all the way to execution and analysis. 

The bottom line? Agencies are far from once-size-fits all. Make sure you do your homework and find a partner who will support you every step of the way.  
Is BRINK the right digital agency for you?
Contact us today and we'll help you find out.  
On the BRINK of something new?